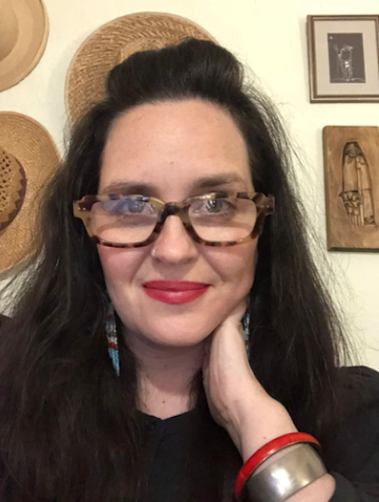 Sun Cooper, Founder and Director
Sun Cooper has twenty years of experience in the publishing industry as an editor, book project manager, and multicultural publishing consultant. She serves on the Board of Advisors for Read Your World, as multicultural advisor for A Room of Her Own Foundation, and was named AROHO's 2015 Blackbird Fellow. Her award-winning projects have been featured in WAVES: A Confluence of Women's Voices, National Geographic, American Cowboy, Southern Writers, UNUM and more. She has spearheaded multicultural book projects for Big Five Publishers and shepherded hundreds of authors through successful book projects for indie, hybrid, and traditional publishing. She founded Sun Literary in support of elevating multicultural women's and children's stories.
Lokelani Howe, Multicultural Content Director

Lokelani Howe is a hapa creative, consultant, and content director for Sun Literary. Being hapa deeply guides her work. As a multicultural and multimedia project consultant, she helps people define their voice and develop authentic content that inspires diversity, equity, inclusion and accessibility. She currently serves as a diversity consultant with her local education board.
Karina Puente, Multicultural Facilitator
Karina Puente directs a women-led visual artists and writers studio specializing in cultural, creative facilitation and serves on the board of A Room of Her Own Foundation. She founded DIVES and co-facilitates SunLit + DIVES, a unique virtual method of collaborating on publishing projects and assisting narrative dialogue based on her art of focus for creatives and storytellers at global + cultural intersections.
Mia Wenjen, Multicultural Ambassador
Mia Wenjen is an award-winning author, speaker, advocate and co-creator of Read Your World, a nonprofit providing year-round resources and celebrating diversity in children's books. Mia blogs on parenting, children's books, and education at PragmaticMom.com.
Sun Lit has built a robust and trusted network of 150+ expert consultants and DEI + Accessibility consultants worldwide.
As an agency dedicated to multicultural literacy and shared progress, our core team and collaborators are Own Voice consultants and professionals in writing, publishing, accessibility and academic fields. All consult from their own expertise, embodied experience, pedagogy and cultural literacy with a multicultural methodology developed by Sun Literary.
Sun Lit's Community

Sun Literary is a member of the National Diversity Council, the Diversability Leadership Collective, National Association of the Deaf, American Indian Library Association, SCBWI, the National Association for Female Executives and Entrepreneurs and more.

We are in community and collaboration with diverse literary advocates such as Read Your World, A Room of Her Own Foundation, and Multicultural Children's Book Day, Black & Bookish, Diversability, and more.
Sun Literary's Vision Map

At the heart, Sun Lit subscribes to shared progress. Sun Lit maps a deeply-informed, morally-imaginative approach to storytelling projects and collaborations. Read our Guiding Principles to Better Stories.
"We gave thanks for the story, for all parts of the story because it was by the light of those challenges we knew ourselves." – Joy Harjo, U.S. Poet Laureate